A collection of engaging and enlightening stories for children that explore the principles of Taoism.
Embark on a heart warming and enlightening journey with "Little Panda Learns the Tao: Stories of Nature's Balance," a beautifully crafted children's book that introduces young readers to the wisdom and beauty of Taoism. Through a series of charming and engaging rhyming stories, Little Panda and his animal friends explore the principles of Taoism, discovering valuable life lessons in harmony, balance, and resilience.
Story 1: Little Panda and the Flowing River
Story 2: The Yin-Yang Forest Adventure
Story 3: The Bamboo's Lesson in Resilience
Story 4: Little Panda and the Generous Garden
Story 5: The Treasure of the Empty Vessel
Story 6: Little Panda reflects on the lessons
Useful Links
FREE Ebook - The I Ching: Life's GPS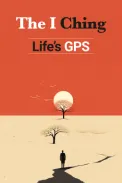 The Ultimate Guide to Life's Answers
Enter your Email & Get Yours for FREE!