I Ching Hexagram 3 - Difficulty at the Beginning
Perseverance in the face of setbacks is key to success. Accept setbacks and failures as a natural part of the journey towards your goals.
Summary
Represents challenges at the start of a venture. The Judgment reads: 'Supreme success comes through perseverance despite initial difficulties.'
Interpretation
Two powerful trigrams, K'an (rain) and Chên (thunder), symbolize new beginnings' chaos. During these uncertain times, avoid hasty actions and seek guidance from a higher power. Difficulties are wake-up calls that can lead to growth and success. Perseverance, hard work, and awareness of potential obstacles are crucial.
Line 1
Stay steadfast and persistent when facing initial obstacles. Seek guidance from those with wisdom and adopt a measured approach to gain insights and solutions.
Line 2
Exercise patience when considering a solution to a problem. Avoid hasty decisions and wait for the right path to present itself.
Line 3
Seek the guidance of a higher power instead of acting alone. Cultivate an open mind, avoid rushing into action, and trust the answer will come in due time.
Line 4
When difficulties arise, strive for unity with the guidance of the Sage. Remain humble and faithful to the principles of the Sage to move forward. Follow the truth and do what is correct.
Line 5
Maintain a steady and balanced approach when facing difficulties. Move forward slowly and methodically, building confidence by staying centred and patient. Navigate difficulties with steadiness and detachment.
Line 6
In times of discouragement, hold fast to truth and persevere. Recognize that doubts and moments of discouragement are natural, but succumbing to them leads to defeat. Trust in your journey and stay true to your path.
Understanding the Structure of Hexagrams
Every hexagram in the I Ching, from the first hexagram to the 64th, is constructed using a combination of trigrams. These trigrams, the building blocks of every ching hexagram, represent different natural elements and concepts, such as wind, water, fire, and mountain. The upper trigram and lower trigram interact, giving birth to the unique energy of the hexagram. By delving into the trigrams that compose a hexagram, one can unearth its deeper meanings and implications.
The Timeless Nature of I Ching
The I Ching, often referred to as the Book of Changes or Yijing, has remained relevant due to its universal themes. While society has evolved, the essential human emotions and challenges we face remain. The 64 hexagrams of the I Ching address these timeless concerns, making it an untiring guide for introspection and growth. Whether you're contemplating the creative power of Hexagram 1 or the dynamic interplay in other hexagrams, the wisdom remains ceaseless.
The Philosophical Foundations of I Ching
The I Ching is deeply rooted in Taoist and Confucian philosophies. It's a reflection of the world's natural order, emphasising the dynamics of yin and yang. Studying the hexagrams provides insights into the ancient Chinese understanding of balance, change, and harmony in the universe.
How to Consult the I Ching
Traditionally, seekers would consult the I Ching using yarrow stalks or coins. The divinatory process, often seen as an interaction with the oracle, results in a specific hexagram. This hexagram, whether it be the light-giving Hexagram 1 or another, provides guidance tailored to the individual's query. Modern enthusiasts might also opt for a free I Ching reading online to understand their current situation better.
Incorporating I Ching Hexagram 3 into Daily Life
Hexagram 3, symbolizing the initial challenges of new beginnings and the sprouting of new endeavours, offers wisdom that can be deeply integrated into our daily experiences. Its six lines teach us that the early stages of any venture, while filled with potential obstacles, are also ripe with opportunities for growth and learning. By internalizing the teachings of this hexagram, we learn the value of persistence in the face of challenges and the importance of laying solid foundations. It's about understanding that chaos and difficulty can be the precursors to order and success, guiding us to act with patience, foresight, and determination in our everyday endeavours.
Incorporating I Ching into Self-Improvement and Personal Growth
The I Ching, with its intricate tapestry of hexagrams, serves as a profound compass for those on a journey of self-improvement and personal growth. Each hexagram offers insights into life's challenges and opportunities, guiding individuals to introspect, evolve, and align with the universe's natural rhythms.

Regularly consulting the I Ching offers a bridge to ancient wisdom, helping seekers tap into their inner strengths and potentials. The detailed interpretations of each hexagram, from the dynamics of its yang and yin lines to its overarching message, act as roadmaps for personal development. They shed light on one's strengths, highlight areas for growth, and provide direction in times of uncertainty.

For those dedicated to personal evolution, the I Ching is an invaluable guide. It aids in discerning the optimal paths in life, understanding relationship dynamics, and fostering a harmonious balance in all endeavours. Through its teachings, individuals are equipped to cultivate essential virtues like patience, resilience, and empathy. This not only empowers personal growth but also enables one to be a positive force in the broader world.

In today's rapidly changing world, the I Ching remains a pillar of timeless wisdom. It beckons individuals to journey inward, embrace continuous learning, and cherish the ever-evolving process of self-betterment.
Consult I Ching
Choose a Hexagram Number
1
-
2
-
3
-
4
-
5
-
6
-
7
-
8
-
9
-
10
-
11
-
12
-
13
-
14
-
15
-
16
-
17
-
18
-
19
-
20
-
21
-
22
-
23
-
24
-
25
-
26
-
27
-
28
-
29
-
30
-
31
-
32
-
33
-
34
-
35
-
36
-
37
-
38
-
39
-
40
-
41
-
42
-
43
-
44
-
45
-
46
-
47
-
48
-
49
-
50
-
51
-
52
-
53
-
54
-
55
-
56
-
57
-
58
-
59
-
60
-
61
-
62
-
63
-
64
How to use the coin method to consult the I Ching
Consult the I Ching online. Use our coin methed simulation and build your own hexagram.
Useful Links
FREE Ebook - The I Ching: Life's GPS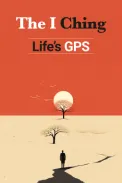 The Ultimate Guide to Life's Answers
Enter your Email & Get Yours for FREE!